My son and his Daddy has been busy building paper models lately. They are very fanatic to Star Wars movies and so he asked his Dad to help him build an X-wing star fighter paper model. My husband got to print a free printable online on building one and so here's Little G, smiling and excitedly cutting and building his paper toy.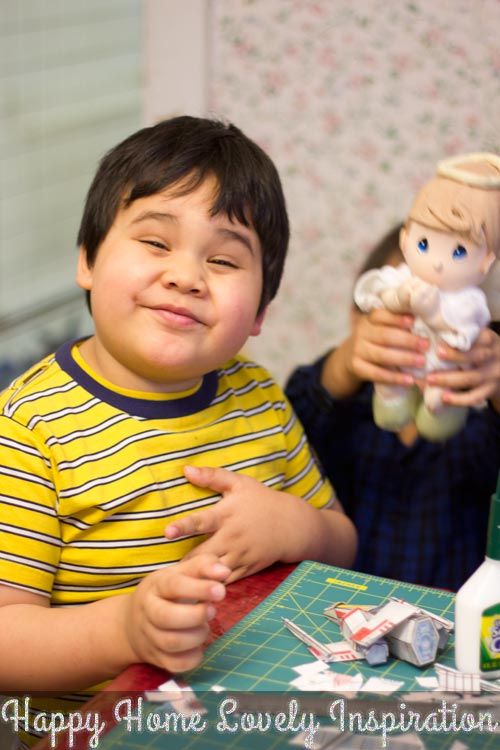 The little brother also joined but he can't follow lines in cutting yet.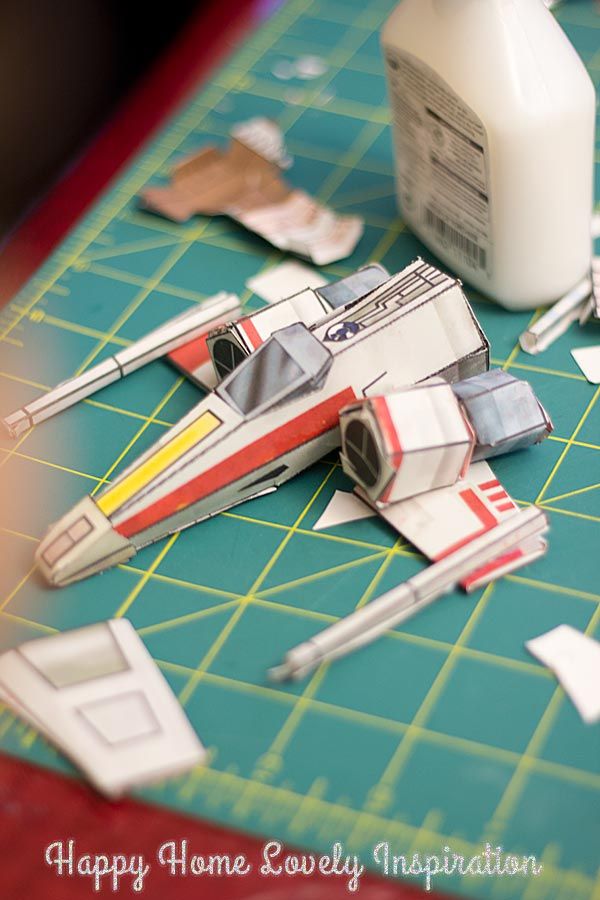 So far this is what Little G has finished assembling. I can't wait to see it finally done tonight
How about you, do you paper model craft too?