I was cleaning my kids room yesterday and I found this art inside G's closet. I think I put it there after G took a VBS classes a few weeks ago. I showed it to him and he told to me how he did the art. After he told me how, I asked him if they were learning about the Holy Trinity. He said he sort of remembered. I asked him if he would like me to teach him about the Holy Trinity that is in his Art. He listened.
I just thought this is a cool simple art for kids in his VBS. Ain't this neat?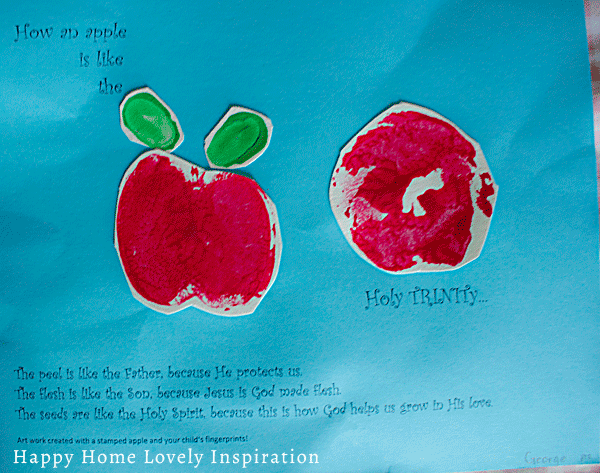 I hope you guys can link up your 366 BPC posts with me in this blog. Add it in my Inlinkz tool below.